At EMB Financial Consultants our job is to help guide you through the process!

We also do not charge a fee* unless you receive a grant, gift or endowment for your community or charity based program.
Imagine receiving 1 Million dollars as a Foundation only to give it away to others and all costs for your staff as well as your job of CEO are included in the trust!
Many organizations can receive up to $1,000,000.00 in the end product of just doing business and only see $600,000.00 that actually went into the hands of people that used their service.
This is also all legal and it is very costly to promote, run and operate a not for profit!
Your over head that includes; staffing, consultant fees, expenses, as well as promotions can be astronomical.
So before you make that next investment give EMB Financial Consultants call. CALL RIGHT NOW!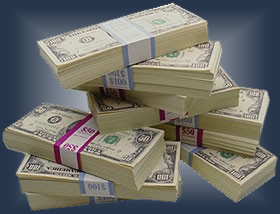 Let's have a sit down breakfast or lunch.
Or an online live consultation with one of our representatives to see what you can come up with as an idea to be the Director of your very own community based charity or program!
Remember this service is absolutely free*.
If you do not receive a grant or cash gift based on the paper work we help you develop and help you submit, you pay nothing!
Most of our Grant Recipients have received Grants in the six figure range or more!
*Any expenses that may be foreseen as possible will be explained to you in advance.
Each situation is unique and each prospective Non Profit Founder enters this venture with their own set of advantages and limitations depending on your background.
During the course of your relationship with EMB Financial Consultants there may be some expenses involved in relation to the printing, distribution and forming of your Non Profit outside of the fee's to the IRS but not always.
EMB Financial Consultants is a private venture with no affiliations or ties to the IRS.
Each representative is someone who has experience in this field and works as a sole proprietor and private consultant with knowledge and experience in what you need to do and file as paper work to get funding, as well as the direct source connection to procure the accurate information in a timely fashion.
EMB Financial Consultants only provides the service of introduction to such parties who are responsible for all fees and contributions to EMB Inc.
So the service is absolutely free to the prospective Non Profit Founder or Director!Visit Our Creative Page

Other Sites: http://www.embmanagement.com/ http://www.embconsultantsinc.com/
EMB Inc. 2007 ®